To make a post in the forum for a CPD course lesson, follow these steps.
1) On the lesson page, select the relevant link to enter the discussion forum.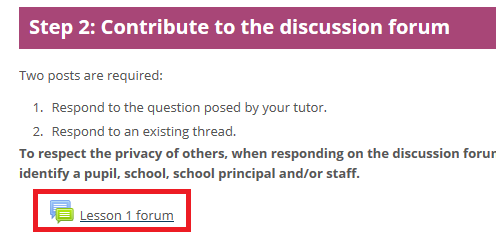 2) Select the title of the discussion thread you wish to post in.

3) Select Reply in the bottom corner of the post you are replying to.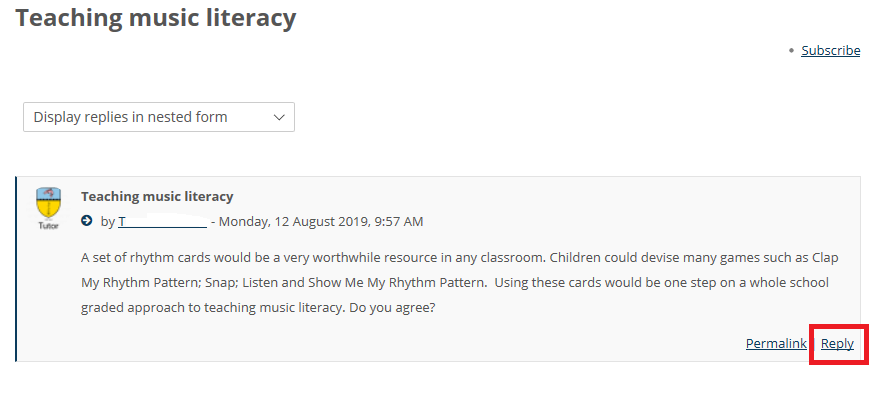 4) Enter the subject of your post in the Subject box and type your post in the Message box. If you wish to subscribe to the discussion, check the tick box (if not, the tick box can be left unchecked). If necessary, you can add an attachment in the Attachment area. Then, select Post to forum.