This article relates to CPD courses only.
If incorrect details have been added while registering for your CPD course, you can update some of these details in your MyHELMS profile. To do this:
1. Log in to MyHELMS and, at the top of the page, select My Profile.

   Your profile summary will appear.
2. Under your profile picture on the left of the page, select the Edit Profile link.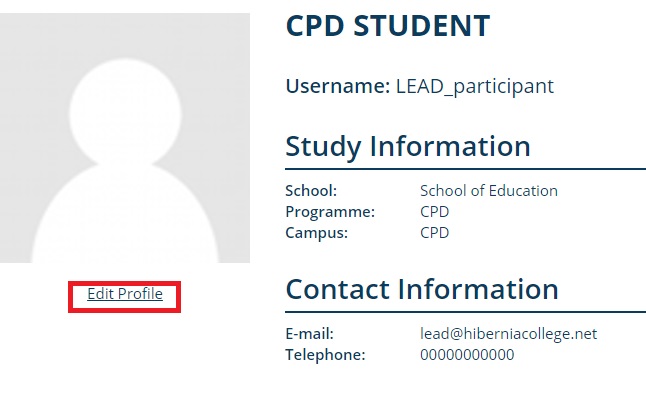 3. Open the section containing the details you want to change. For example, to update your Teaching Council number, you would select the Contact Information section.
4. Update the existing details.
5. Select Save.

Note: To protect the integrity of the certification of the course, it is not possible to update the participant name on the certificate.